Page 5 of 5 •

1, 2, 3, 4, 5
cricket2009 wrote:Haven,t lost that loving feeling but at 68 year old and having both knees rebuilt and waiting to see doc to see what's going on with my left knee ,it feel like it coming apart,but not getting rid of the bike yet



Hold on to the bike mate...see wot the doc say's, never been inspired by any true Trail Rider or person like you

Chin up mate hopefully we will ride soon


wolfy

Forum Sponser




Posts

: 6675


Join date

: 2010-11-30


Age

: 48


Location

: Care Home, but sometimes they let me out



wolfy wrote:

cricket2009 wrote:Haven,t lost that loving feeling but at 68 year old and having both knees rebuilt and waiting to see doc to see what's going on with my left knee ,it feel like it coming apart,but not getting rid of the bike yet




Hold on to the bike mate...see wot the doc say's, never been inspired by any true Trail Rider or person like you  

Chin up mate hopefully we will ride soon  
Big +1 Chris


JTM525

Forum Sponser




Posts

: 2814


Join date

: 2014-01-19


Age

: 36



+1 just hope I'm still riding when I'm your age Chris
(A true inspiration for us slightly younger one's)

OWEN450X

Forum Sponser




Posts

: 1013


Join date

: 2015-12-22


Age

: 43


Location

: Welsh summer returns



I HOPE IM STILL HERE LET ALONG RIDING

keith husky 450

Forum Sponser




Posts

: 1345


Join date

: 2014-08-25


Age

: 46



Since I met up with this gang there are loads of riders I have met that I look up to - and wish I had their skills ...
There are boys that can wraggle a 2 smoke to within an RPM of its life ...
boys that can ride a winding rocky hill climb and take it like it was tarmac...
boys that can ride up a vertical hill climb like it was a speed bump ...
and turn around again and roll down it like it wasn't even there 
 ...But when I ride with the more senior members of our gang - it inspires me further ... 
I hope in 20 years time I have the energy and spirit that you few have .. 
I love you guys and you know who you are without me naming you and calling you old bastards

crm250dude

Forum Sponser




Posts

: 3391


Join date

: 2013-11-03


Location

: Right here, Right now!



Big + 1  for all thats been said here . If it wasn't for the friendliness , support and enthusiasm it wouldn't be half as much fun out there . Some right oddballs on this site , but at the same time some real genuine characters who we can all learn a few things from ( and quite often that's the same thing  


 ) . Even if the bikes have to go , make the most of every day , don't let the bastards get you down , and you won't go far wrong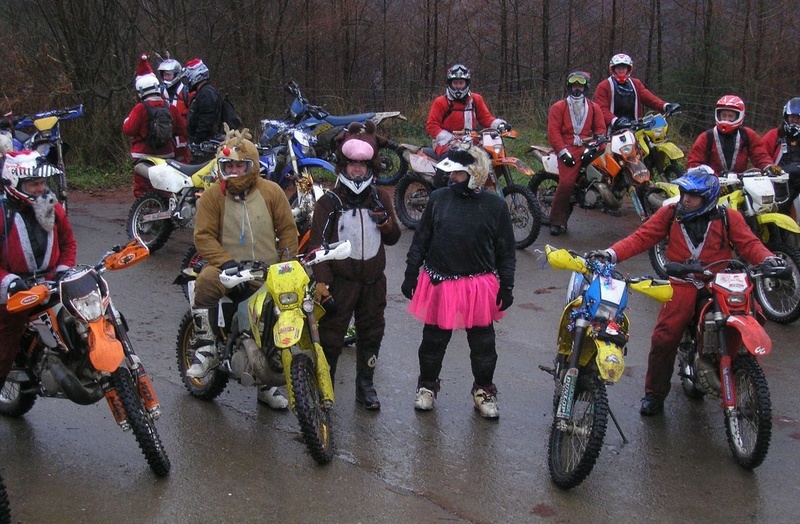 mufynman




Posts

: 3140


Join date

: 2012-10-08


Age

: 48


Location

: Wye Valley



wolfy wrote:

cricket2009 wrote:Haven,t lost that loving feeling but at 68 year old and having both knees rebuilt and waiting to see doc to see what's going on with my left knee ,it feel like it coming apart,but not getting rid of the bike yet




Hold on to the bike mate...see wot the doc say's, never been inspired by any true Trail Rider or person like you  

Chin up mate hopefully we will ride soon  
As much as I like to see all the Boyo's Chris, I always look forward to seeing you out there mate

Taffy300




Posts

: 2621


Join date

: 2013-12-20


Age

: 16



Page 5 of 5 •

1, 2, 3, 4, 5

Similar topics
---
Permissions in this forum:
You
cannot
reply to topics in this forum